www.dougcockle.com – Website Launched!
This week we are pleased to announce that the website we built for my husband Doug is now live at www.dougcockle.com.
One of the biggest challenges on this project was to draw out Doug's ideas about the style of the site. In the beginning, the one criteria he had is that it needed to be clean and simple. The one example site he gave us had a plain white background and black text. Surprisingly, it is actually much harder to design a site for someone who comes to the table without a clear idea of how they want their website to look.
When we built the site for Halcyon Complementary Therapies, Geraldine had a concept board with images, clips from magazines, colours, etc. It was a great jumping off point. In other cases, clients have brochures or existing websites and they can point to and explain the elements that they love and the things they dislike. Their opinions on competitors websites can be very insightful too, giving us clues as to what will work for them.
For Doug, we started with identifying the elements of the site and soon pegged down the three cornerstones; Acting, Directing and Voice. We then looked for a template that would enhance the trio idea and that would also provided some movement on the home page. Another key criteria was how the image galleries looked as images are a big part of the site.
When it came to colour and style, Doug just shrugged. I prompted him by saying "I know you don't want something like black with stars or spotlights, or swishing curtains or comedy and tragedy masks." He strongly agreed and, in the end, we started with a picture.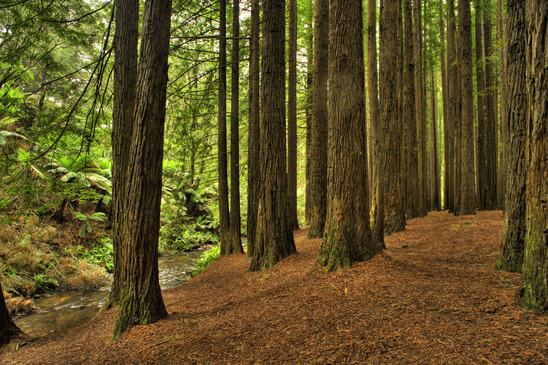 and this gave us some colour options…
From here on it was smooth sailing as we were able to begin to "mock up" the website and give Doug an image of what the final product would look like. He could then make specific choices and comments on what was in front of him.
The end result definitely meets the original criteria of "clean and simple", but we are very pleased to have been able to create a site that really reflects Doug's style and personality. He is very happy with it and is now looking forward to sharing the site widely and continuing to grow it with more content, images and blog posts.
It's great to have another happy customer, especially as I share a house with this one!