Your Coastal VAs Team
Coastal VAs consists of a team of 4 talented professionals. Marianne and Syma are the founders of the business and one of them will be the project manager for your account. Maz and/or Lisa will assist the project manager with the day to day running of your account.
We manage your work in a secure online office space and always have a minimum of two people on each client account. This ensures that your work is taken care of despite any holidays or sickness. It also allows us to respond quickly if you have a sudden need for us to do extra work for you.
We bill monthly in advance and we work to the agreed budget of hours each month and, if we ever don't use your full allocation of hours, we will roll any unused hours over to the following month for you.
Each of us had professional careers before joining Coastal VAs. We bring this wealth of experience to the company and to the work we do for you.
Meet the Coastal VAs Team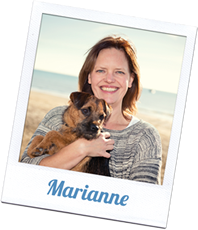 Marianne
Marianne was born in California and bounced back and forth between the US and the UK until she finally settled on this side of the pond. She came to Bournemouth in 2004, fell in love with the beaches and forest, and now refuses to leave. Marianne's sidekick is her small dog Digby; he can either be found lying by her feet while she works or trotting along by her side. They like variety for their daily walks and explore far and wide. Digby even comes along to some of our meetings.
Read more and connect with Marianne on LinkedIn.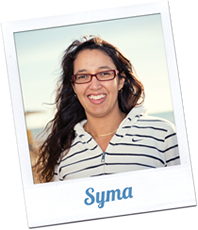 Syma
Syma grew up on the Dorset coast and loved it so much she came back. Unlike Marianne, she's a cat lady. Syma is partial to a cup of tea and a slice of cake and would be happy if they were included in every meeting. When Syma is not at her laptop looking after our clients you will usually find her on beach with her walking boots on (or barefoot if the weather is good). She also enjoys her meditations and is a Reiki Master.
Read more and connect with Syma on LinkedIn.
Lisa
Lisa was born and raised here in Bournemouth and after a few years in London she came back to her home town. Lisa loves the outdoors and explores far and wide across the South of England; she always has her nose in an atlas. Lisa enjoys holidays abroad and camping here in the UK. She has not yet worked out how to work from a tent, but don't rule it out yet!
Maz
Maz is from Glasgow and lived there most of her life. She migrated south to London in 2011 and then moved even further South to Bournemouth is 2015. She loves the outdoors and takes every chance she gets to go to the beach or get out in the forest on her bike. Maz's real name is Marianne and she has graciously agreed to be Maz for Coastal VAs to avoid confusing our clients.
Fee
Fee grew up in Germany. Has a love for all things design.
Mark
Mark is an experienced entrepreneur with a passion for art and design. He has been creating websites since 2006 and since 2012 has focused on WordPress which offers comprehensive website solutions with full content management capability. Mark maintains up to date technical knowledge and provides expert problem solving, website design, development and website functionality support.
Contact us today to book your free, no obligation consultation