Your Coastal VAs Partners
Coastal VAs consists of talented professionals.
Each of us had professional careers before joining Coastal VAs. We bring this wealth of experience to the company and to the work we do for you.
Meet the Coastal VAs Team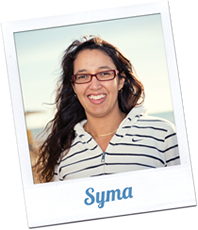 Syma
Syma grew up on the Dorset coast and loved it so much she came back. She's a cat lady. Syma is partial to a cup of tea and a slice of cake and would be happy if they were included in every meeting. When Syma is not at her laptop looking after our clients you will usually find her on beach with her walking boots on (or barefoot if the weather is good). She also enjoys her meditations and is a Reiki Master.
Read more and connect with Syma on LinkedIn.
Fee
Fee grew up in Germany. Has a love for all things design.
Mark
Mark is an experienced entrepreneur with a passion for art and design. He has been creating websites since 2006 and since 2012 has focused on WordPress which offers comprehensive website solutions with full content management capability. Mark maintains up to date technical knowledge and provides expert problem solving, website design, development and website functionality support.
Contact us today to book your free, no obligation consultation