We understand that sometimes a business needs some specific help and knowledge
We offer several packages where we work with you to understand your goals and together we create a plan to achieve them. We then take care of the detailed work of setting up your accounts and getting the ball rolling. Once things are up and running smoothly, we hand them back over to you and provide simple, clear training so that you can manage things yourself going forward.
We provide Wisdom Packages for:
Social Media
Email Marketing
Website Planning/Design
Social Media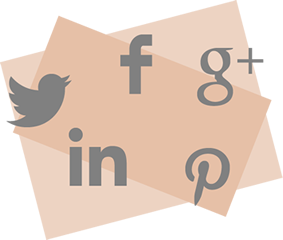 Marketing online is essential for businesses of all sizes, but for small and medium size businesses it can be challenging to know where to invest time and effort for maximum effect. We will help you identify your target market, work out where they spend time on line and formulate effective ways for you to reach them.
The end result is a Social Media marketing plan for your business that is realistic, effective, and enjoyable to deliver.
Social Media Wisdom – Packages starting from £150
Email Contact / Email Marketing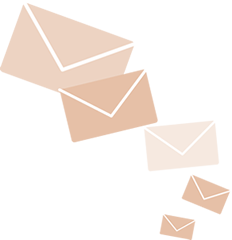 It is always easier to keep an existing customer than it is to win a new one. We would encourage all businesses to keep in regular contact with their customers and contacts by email. We like to call this "email contact"; it is a chance for you to let people know what is new with your business, to tell them about special offers or to just say hello and share some free tips or advice.
We generally recommend Mailchimp as a good email marketing system for small businesses. We can take care of setting up your account, designing your template and uploading your lists. We'll then send your first campaign for you and show you how to use the account so that you can easily create and send future campaigns.
Email Marketing Wisdom – Packages starting from £195
Website Planning / Design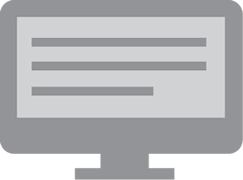 Your website is your shop window on the internet and it is essential that it is easy to navigate, informative and engaging for your target market. We use our extensive experience showcasing businesses online to review or plan your website so that it engages your customers. We can provide either:
Website Review – A review of your current site (including your google analytics if you have them) and how it can be improved within the existing template.
Website Plan – A plan for your website including structure, pages, content suggestions and more. A key part of our website plans is how your will use your website over the coming months and years.
Having designed several websites (including this one) and having worked with many websites and website designers we know that the biggest hurdle to getting a site built is quality, confirmed content. Many websites start life as pretty, but empty shells.
Instead, we know the path to a successful website build is to:
Identify your target market
Know your message
Create your detailed content
If this is all done BEFORE you engage a website designer your website build will be smooth and seamless.
We no longer provide website design, but we are happy to assist you in obtaining quotes and getting your site delivered looking amazing.
Website Review / Plan – Packages starting from £150
Contact us today to book your free, no obligation consultation