Team at Coastal VAs Provides:
Expertise in a multitude of online systems for email, website, invoicing, social media and more
We keep right up to date on these fast changing systems in our own time and you don't need to worry about or pay for any training.
Equipment and office space
You don't need to purchase a computer, pay for internet connection, buy software, or provide a physical office space for us. We take care of all of that ourselves.
Cover for holidays and sickness
As a Virtual Assistant team we have more than one person trained on each client's account so we can provide seamless service with no interruption for holiday or sickness.
Flexibility
You can increase or decrease your package with us with just one months notice.
Confidentiality
We will sign a non-disclosure agreement with you and we are fully committed to keeping your personal information secure. We understand that you are trusting us with your business and will respect and care for your information as if it were our own.
The Personal Touch
Marianne and Syma will manage your work with our carefully selected design, technical and administrative team.
Meet the Coastal VAs Team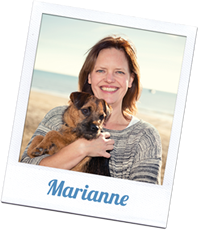 Marianne
Marianne has an Engineering Degree from Durham University (1993). She worked for many years with large corporations in diverse roles. Many involved coordinating people, communicating complex ideas and facilitating discussions to create solutions. Since 2002 Marianne has worked exclusively with small businesses and entrepreneurs. In 2008 she took her skills and understanding online as a Virtual Assistant. Marianne now has an in-depth knowledge of the workings of small businesses and the needs of entrepreneurs and she enjoys solving their needs with innovative and exciting online solutions.
Read more and connect with Marianne on LinkedIn.
Syma
Syma has a degree in Food Science and Nutrition. She worked in Quality Assurance and Food Technology for Blue Chip companies, followed by working within a Sales and Marketing department for a top Pharmaceutical Company.
In 2008 Syma started to use her skills working online as a Virtual Assistant. Syma has managed both online Administration and Technical & Design teams and excels at strategic planning. Like Marianne, she now has an in-depth knowledge of the workings of small businesses and the needs of entrepreneurs and enjoys providing outstanding service for them online.
Read more and connect with Syma on LinkedIn.
Lisa
Lisa has a degree in Social Science (Psychology) from the University of Westminster. She worked for many years in an academic environment. Lisa gained research, administration and customer service skills while working in the library at Bournemouth University and developed her knowledge of recruitment, employability and event planning as a Graduate Employment Assistant. Lisa has been a member of the Coastal VA's team, as a Virtual Assistant since January 2015.

Maz
Maz has a Degree in Immunology and Pharmacology. She has worked for over 10 years in the pharmaceutical, clinical, HR and recruitment industries in a variety of roles. Most recently she has been working in the client delivery side in the clinical research industry. Maz has gained a broad range of skills from her career, and enjoys working closely with clients to deliver their business needs. Maz has been a Virtual Assistant with Coastal VA's since October 2016.

Karen
Karen has an experienced background in senior administration and financial services along with a passion for graphic design. Karen specialises in online adminsitration and social media management and has been working with Marianne and Syma online since 2011.

Amelia
Amelia graduated from Bath Spa University in 2009, after completing a degree in Graphic Communication. Since then, she has worked in various design agencies in Bath and Bristol, where she has gained experience over a variety of platforms including website design, packaging, branding and literature. Amelia relishes new challenges, gorgeous typography and has a love for all things design.

Mark
Mark is an experienced entrepreneur with a passion for art and design. He has been creating websites since 2006 and since 2012 has focused on WordPress which offers comprehensive website solutions with full content management capability. Mark maintains up to date technical knowledge and provides expert problem solving, website design, development and website functionality support.
Contact us today to book your free, no obligation consultation