From Lead Generation to Keeping Clients Happy, Coastal VAs can Help
At Coastal VAs we are interested in the whole process of recruiting and retaining clients for your business. From generating interest to converting interest into clients to delivering your service/product to follow-up and repeat business; we are engaged with the entire process.
We offer support at each stage as well as overarching guidance and advice. Together, we create a package of support addressing your business needs. We can help with the entire process or just with select pieces of the puzzle; either way a full understanding of your business and goals means our contribution adds value and compliments and supports those activities which you keep in house.
We offer the following packages:

Marketing Packages
Executive Administrative Assistance Packages
VIP Total Business Solution
Lead Generation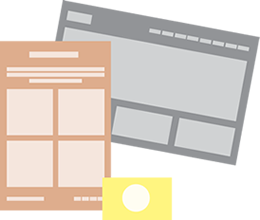 How do you generate leads for your business? What has proved successful in the past and what new paths are you considering? Who is your target market?
We will discuss all of this with you and then put together a plan for your business. This can include:
Social Media Marketing
Email Marketing
Website Advice and Maintenance
Logos, Leaflets and Business Cards
Conversion
Once you receive that all important enquiry, how do your respond? Are you responding in a timely manner with a well crafted message? Are you answering the prospective client's questions well and helping them make the decision to choose you?
Coastal VAs can help manage your communications. We work with you to craft quality replies and we develop a knowledge base of frequently asked questions and replies. We find that within a few weeks we can reply to most enquiries, only escalating questions to you if they are new or require your expert input. This ensures all enquiries are managed well and quickly while at the same time freeing you up to focus on other aspects of the business.
Delivery
What is your process for delivering your service or product? What key points are there for communication with your client and what information do they need?
We can help with communicating with your clients on an ongoing basis. We ensure they feel well looked after and that all their questions are answered.
Additionally, we can help with calendar management, booking appointments, invoicing and more. All the supporting activities your business needs.
Follow-up and Repeat Business
Are you following up with clients the way you want to? Are you encouraging them to return to you for repeat business and to recommend you to their family and friends?
Most businesses have an idea of how they would like to follow-up with clients, but this is an area that is often neglected when a business gets busy. We can help you develop your follow-up plan and deliver it consistently to maximise your potential for repeat business.
Contact us today to book your free, no obligation consultation